Posted by Mark on September 7th, 2022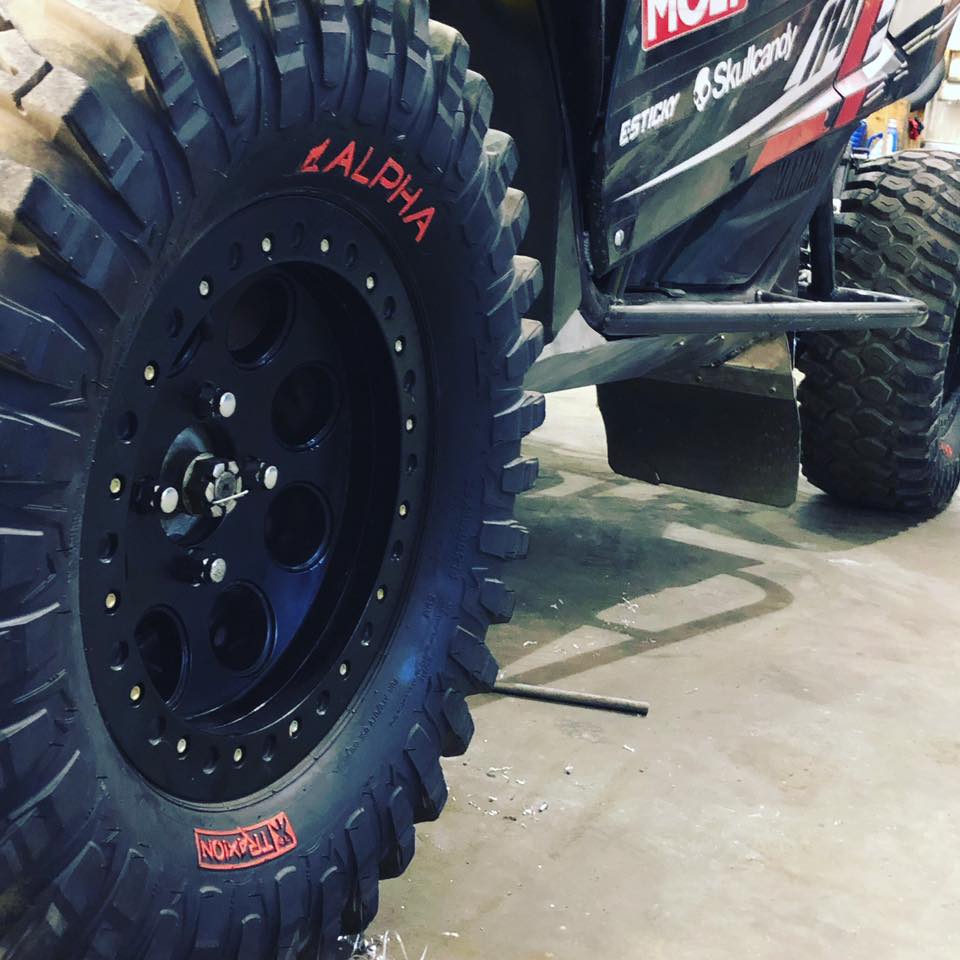 Tires are ALWAYS a question of compromise, even at very high levels of competition. This is the story of how the Alpha UTV radial was born. I'm a tire specialist with 25+ years of experience in the field and, to this day, choosing the right tire for my off-road rides is not easy. I can see why it can be a daunting task for Joe Average.
Four years ago, I was part of the "Alpha" project at Traxion Offroad and, it's at that time that the Alpha UTV radial was born. Back then, I was driving one of the first Maverick X3 turbos available in Canada. I totally melted the stock tires within 1000 km of moderate to hard hitting trail use. By that time also, the turbo, fuel system, exhaust, wastegate, etc were modified. That huge 154 hp (remember that was late 2017 boys and girls) was upped in the 225 hp range. There was no way the stock tires could cash in the check the powertrain was sending.
I yearned to have truck like tires with a flat contact patch and some meaty tread that could handle asphalt like fire roads, gravel, rocks and pull out of ruts better than what I had previously tested on my X3. So, the recipe of the Alpha UTV Radial was on the table:
Flat contact patch
Got to be a radial for high-speed response to sharp inputs
8 ply construction for puncture resistance
Deep side lugs to dig out of ruts
Medium/hard tire compound for better wear / puncture / slash resistance
Medium soft sidewalls to keep the ride smoother
Least weight possible without compromising above features.
Affordably priced compared to similar tires
That was a tall order! To be brutally honest, we almost gave up after the first two development batches. Either, too soft, too hard or too heavy. That's the reality behind closed doors in development of any product. We decided to use a light duty truck tire carcass and that's where it made sense.
Now we had the flat contact patch we wanted and saved on the final cost with a better behaving radial carcass under stress. 3 rubber compounds later, we had the right mix we were looking for, and initial testing was a success. EUREKA! Well, I was not satisfied yet.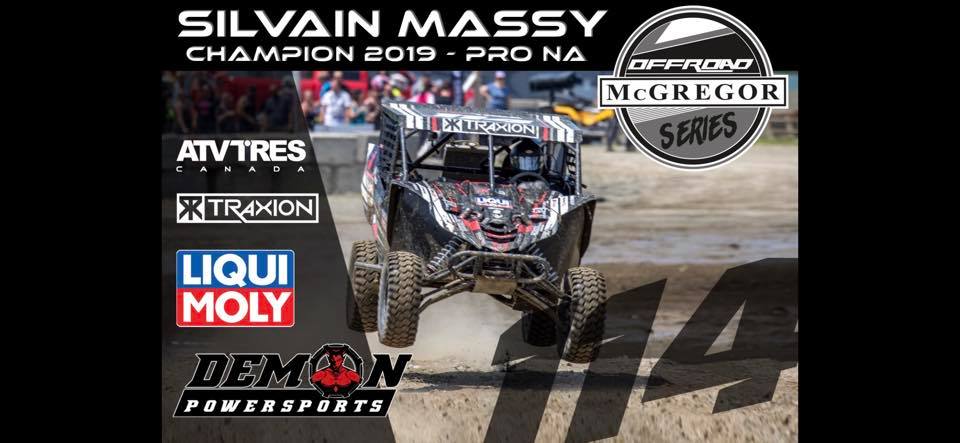 We had to take it up a notch just to prove our point. We went racing and won two championships in a row with Sylvain Massy in the FMSQ UTV series and the defunct McGregor UTV championship.
We love that the popularity of the Alpha is 90% word of mouth! Thousands of UTVs are rolling on Alpha UTV radials across Canada! We are proud of what we have achieved! The Alpha remains one of the highest customer satisfaction tire we manufacture to this day.
The Alpha UTV Radial can handle almost everything you can throw at it with minimal compromise on price, quality and the most important, all-around performance. One of the best all-rounders in the truck like UTV tires in Canada. Try a set, you'll understand!
Designed in Canada by drivers and racers. The Alpha will help you lead the pack, not follow it!
FIND AND PRICE ALPHA UTV RADIALS FOR YOUR RIDE: CLICK HERE!